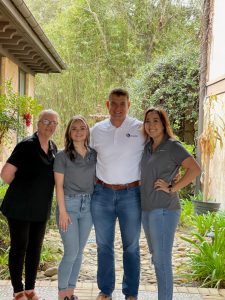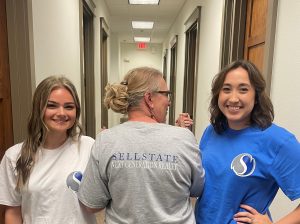 What We Offer at SELLSTATE NEXT GENERATION REALTY
The power of automated lead-generation & aggregation
The leverage of social network integration
The efficiency of fully-automated "drip" campaigns
The benefits of a sophisticated multi-media training curriculum
The freedom acquired through proven Team building techniques
The global reach of listing syndication, touching over 200 million per month
The security achieved through higher commissions and residual income streams
The respect that comes from a culture of togetherness & spirit of contribution
            And you get 90% of your commissions you earn.
           Teams are welcomed!
 SELLSTATE NEXT GENERATION REALTY has been in business since 2013.
Sellstate franchises are all over the country from coast to coast. We are the largest Sellstate Realty office in the State of Florida and still growing. Sellstate Next Generation Realty brings agents the most complete and comprehensive technology package, combined with the industry's most innovative real estate model.   Our Broker does not compete with our Realtors. **We have Offices in Ocala, Summerfield, Dunnellon, Inverness and  in Gainesville.**    
***Come meet some of our team members in Ocala: Laurie Ann Truluck, Rene Bartum, Kelly Robinson, Patty McLeod, Tom Bartlett, Trina Berry, Scott Keller, Suzette Weddington, Kim Campbell Cole and more. ***In Inverness: Charles Kelly, Amy Messer, Joe Estrada, Katie Hensley, Pam Ayers, Mary Parsons & more.*** In Summerfield: Virgil Kapp, Angie Green, Harold Green & Linda Trahan. ***In Gainesville: Tina Kirkpatrick, Trish Nystrom, Jonathan Franklin & more.*** In Dunnellon: Joe Renda & Traci Spangler & more***
Appfiles – is our documents program – save all your documents, email clients, setup appointments, link files, setup templates and so much more – , much better than DotLoop
kv Core – is our URL / CRM program providing Lead Generator, Website provider, Marketing platform – all of our Realtors get this for free… and it is super innovative – (a special version created just for our agents) – https://ocala.sellstatenextgenerationrealty.com/agents.php
AAD – is our sponsorship program that offers you the chance to make additional revenue each month from the agents you bring into Sellstate Next Generation and stay with us
Family Culture – we offer a family environment in which we strive to always be there for you if you just need to talk, vent, smile and learn. Our staff is a great group of people that care about our Realtors and it shows in everything they do! We have a "Cares" program in which donations are made thru-out the year to local charities and schools that you can give to monthly or per contract deal.
Training – our staff teaches Appfiles / Stellar MLS Tips classes and the kv Core classes. We are a licensed school. We also offer a class to new agents less than 2 years in the business as this goes towards your 45 hour Post Sales License credits.
We invite you to privately preview the systems and technology that will JUMP-START your career. It would be my honor and a privilege to meet with you. Please call me today @ 352-387-2383 or text me @ 352-454-5912 to schedule your appointment.
Joe –
AAD FLIER

CAP FLIER